sun
.5deg.com
Contact
Hello, my name is Dr. Igor Gaspar. I am a mechanical engineer, researcher and teacher at Szent Istvan University in Hungary. Astronomy (and programming) is my big hobby. This is how this site was created.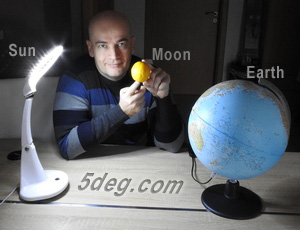 Currently 5deg.com is translated into 10 languages. Every language is translated by native translators, but multilingual structure of the site requires universal text structure. This means, some smaller grammatical errors may occur.
Before you start using 5deg.com website, please read: Terms of use & Help.
Contact form is available only in English language.
Fill the form: (in English please)
---